International First-time College Student Application Checklist
Missouri State University welcomes first-time college students from around the world. Follow the steps below to submit your application for admission.
Apply online.
Complete the online application for admission with the $40 application fee. International students should answer all questions fully and be prepared to submit the following documents as part of the application:

Academic transcripts.
Submit digital, unofficial copies by uploading .pdf or .jpg files to the application system.

You will also be asked to request official transcripts from your school. They should send your transcripts to:

International Services at Missouri State University
901 South National Avenue
Springfield, Missouri 65897


Standardized test scores.
The SAT and ACT tests are not required for international students. However, submitting your official scores can help you qualify for scholarships. Missouri State University's SAT school code is 6665 and our ACT school code is 2370.


Proof of English Proficiency.
Have your IELTS, TOEFL, or PTE scores sent to Missouri State University. Review the English Proficiency Requirements online. Missouri State University's school code is 6665.


Documentation of financial support.
Complete the Statement of Financial Support (download and save the PDF to complete the form) and request a copy of your bank statement or letter from your bank documenting available funds. Submit digital copies by uploading .pdf or .jpg files to the application system.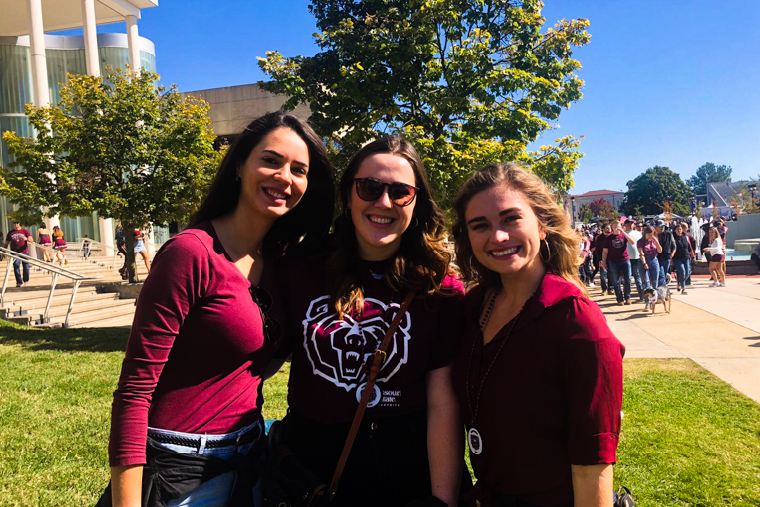 admission policies
Review Missouri State University's complete list of requirements for first-time, new in college student undergraduate admissions.