Fundraising Ideas
Fundraising for Your Education Abroad Experience
Please remember that it is important to apply for as many study abroad scholarships as possible, but you may not receive every award. These fundraising tips will help you explore other options, both large and small. Every little bit adds up!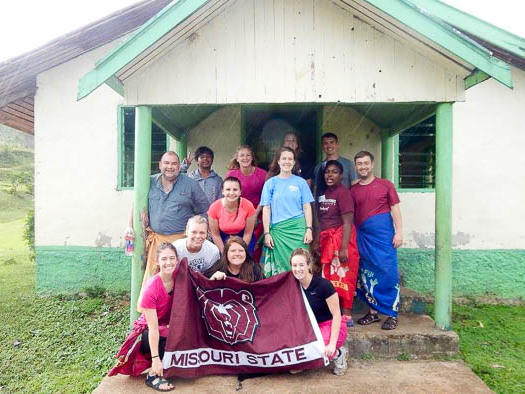 Fundraising Ideas
Use websites like GoFundMe or FundMyTravel to start an online fundraising campaign and make giving easy for donors.
Ask friends and family for cash towards travel expenses instead of material birthday or holiday gifts this year.
Ask friends and family members to donate frequent flyer miles. The flight can be expensive, but if you can receive support on some of it through these miles, it could make a huge difference! This is a great way for individuals to support who can't give monetarily.
Gather unwanted items from friends and family to organize a garage sale, Craigslist posting, or an online auction. One person's trash is your ticket abroad!
Contact local clubs or church groups and offer to make a presentation to their group upon your return for a donation. (This is especially relevant for Christian study abroad programs such as Veritas.)
Write articles or record podcasts in exchange for possible contributions from local newspapers or radio stations. (In the past, we have even seen students get sponsored by their study-abroad program provider to do this!)
Plan a dinner or party and ask attendees for donations. Chili suppers are great for cool weather and picnics are fun in nice weather!
Some restaurants will offer a portion of a day's profits in exchange for promotion, new customers, or light clean-up type manual labor.
Run, walk, swim, or bike. Often, donors will be willing to sponsor a kilometer rather than writing a flat check from the beginning.
Donate plasma. While it may not be for everyone, if you search for Plasma donation centers near you, it is likely that you will find a running deal. At times, there is payment of up to $1,000 for a month's worth of visits, and it is for a great cause.
Catch the trends. Remember the ice-bucket challenge? The polar plunge? All the times you paid to see someone shave their head? By offering to do something reasonable, but out of the ordinary (for a donation), you may find a lot of people suddenly wanting to support your program abroad.
Create a direct mail campaign for family and friends to ask for travel funds – see below for a link to a sample letter that can be sent!
Don't Forget
High school teachers, parents' coworkers, and distant cousins may be willing to support your experience.
Make sure to tell people how your travel will impact you academically. Professionally, or personally. People usually aren't willing to contribute to a vacation.
Send updates from abroad via email or blog to share your meaningful experience with your contributors; they will feel more involved in your journey!