Get to Know Education Abroad's Permanent Staff!
Meet Elizabeth Strong, the Director of the Office of Education Abroad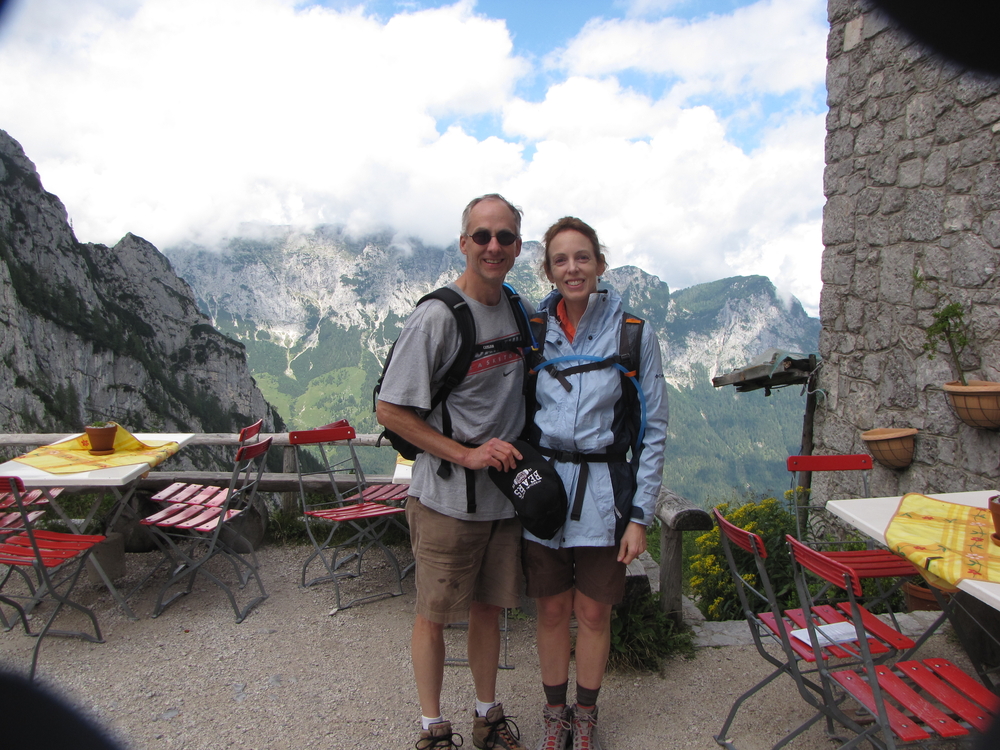 Elizabeth Strong serves as the Director of the Office of Education Abroad at Missouri State University. In this capacity, she provides the vision and leadership for the program, collaborates with faculty to develop short-term programs, refines education abroad policies and procedures, and serves as the health and safety analyst for the University's program, while supporting efforts to internationalize the Missouri State community. Elizabeth was awarded a Fulbright International Education Administrator seminar to S. Korea for 2023 and looks forward to further investing in MSU's international education culture and mobility goals.
Elizabeth holds a B.A. in Economics from Salem College, Winston-Salem, NC and an MBA from Missouri State University. Prior to her role in the Office of Education Abroad, Elizabeth served the University in the Citizenship and Service-Learning office, where student participation grew from under 300 to over 2,000 in 10 years.
At home, Elizabeth enjoys life with her husband, John, and visiting their four adult children. Elizabeth's outside interests include running, hiking, reading and cooking. She has completed 7 marathons and 13 half marathons. Hiking adventures have included Mount Washington, the Grand Canyon, Glacier, Yosemite, Yellowstone, Grand Teton, and Zion National Parks. Perhaps her most memorable and educational experiences have been her travels outside the United States. These journeys include a senior year study abroad program in Europe, and trips of varying lengths to the United Kingdom, Estonia, Poland, Germany, Austria, the Czech Republic, the Netherlands, Spain, Australia, New Zealand, and Zambia. In 2016, Elizabeth and John spent a month in Dresden, Germany studying German at the Goethe Institute.
Meet Amy Huff, the Advisor in the Office of Education Abroad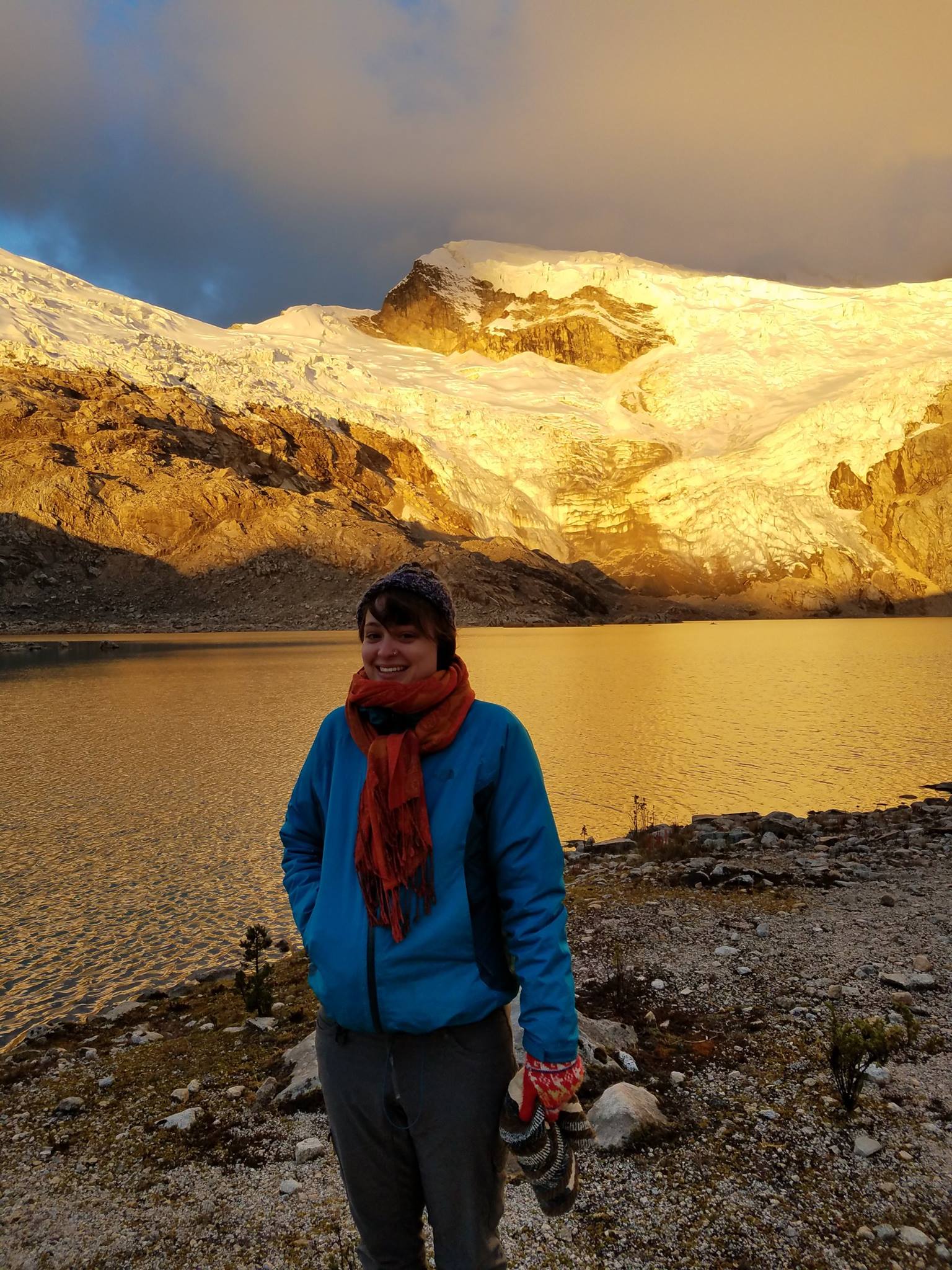 Amy Huff serves as the advisor in the Office of Education Abroad. She is a Missouri State alumnus, having received both her B.A. in Anthropology and M.S. in Applied Anthropology here. Amy did her graduate research in Guatemala, working with small-share coffee farmers in the tropical highlands.
In her role as advisor, Amy works with outgoing students who wish to study abroad, from start to finish. She advises them to help find the right program, helps with program and course logistics, and continues contact with them until after their return to Springfield.
With a deep passion for travel off the beaten path and learning, Amy became a fluent Spanish speaker as an adult as she traveled and lived extensively throughout Latin America. She loves backpacking, music, sharing food and experiences, and playing with her young son.
Amy is excited to serve all of Missouri State's student population. Whether you are a transfer student, a first-generation student, or a traditional student, she looks forward to working with you to find an Education Abroad program that fits your needs. She loves what she does because she believes that lived experience outside of one's own culture leads to a fulfilling education and life.
Meet Yingying Li, the Accounting Specialist in the Office of Education Abroad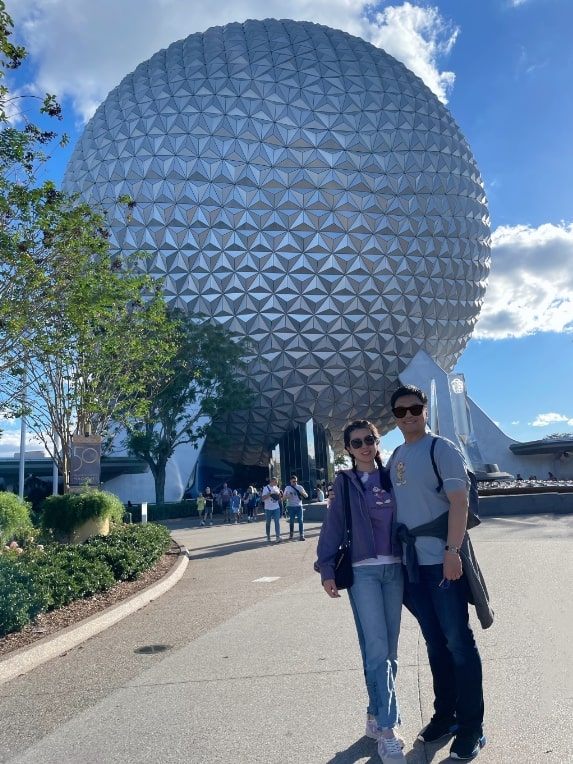 Yingying Li has served as the Accounting Specialist in the Education Abroad office since November 2021. She is originally from China and has lived in the United States for over 10 years. Yingying is a Missouri State graduate with B.S. in Marketing Management. She also holds Master of Business Administration from the University of Mississippi.
Yingying lived in Oxford, Mississippi and San Antonio, Texas. She and her husband, Xiang Guo, have two wonderful daughters. Outside of work, Yingying enjoys spending time with her family. Her favorite things are traveling to different places with her family, learning cultures from different countries, cooking, and hiking. She also enjoys taking her daughters to participate in ballet practices and ballet show rehearsals.
Yingying believes education changes people's life. Education Abroad experiences help people to see the world from different perspectives and help them understand each other better. Education Abroad is an exciting adventure that helps gain knowledge and cultural competence. She is honored to be part of students' adventures.
Meet Morgan Marler, the Administrative Assistant in the Office of Education Abroad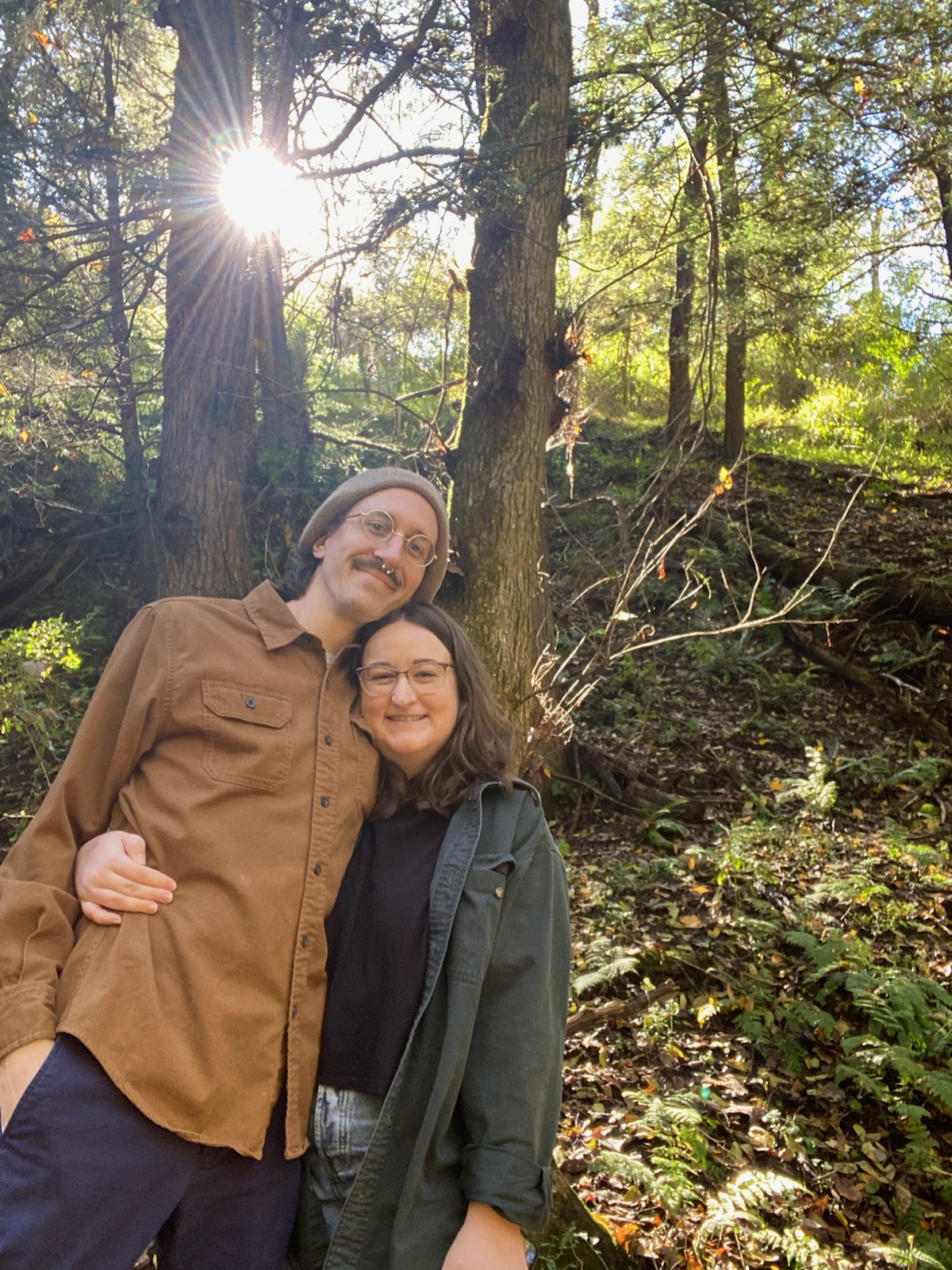 Morgan Marler serves as the Administrative Assistant for the Office of Education Abroad at Missouri State University. She is an alumnus of Missouri State University and received her B.A. in Global Studies. Morgan studied Spanish during her time in college and spent one month in Quito, Ecuador on a short-term faculty-directed program. As a first-generation student and a person with years of experience working with historically marginalized communities, she is deeply invested in making Education Abroad welcoming for all.
In her position in the Office of Education Abroad, Morgan handles the coordination of insurance and course enrollment, advises students on program selection, and processes transcripts on student's return. You will also see her speaking at pre-departure orientations, Education Abroad 101 sessions, and any other places where she has the opportunity to spread the word about the benefits of studying abroad!
Outside of work hours, Morgan enjoys traveling (she has visited Spain and Portugal, in addition to Ecuador, though recently she's been exploring more of the U.S.), reading, spending time with her friends and family, playing with her two cats, going on hikes with her long time partner, and researching and writing about her genealogy. She would love to speak with any student about considering a heritage focused study abroad program to help them connect with their family roots!