Events and Information Sessions
Your Education Abroad Adventure Begins Here
The Office of Education Abroad holds numerous information events throughout the academic year. These events are designed to help you learn about your program options and choose the program that's right for you.
The Education Abroad Fair
The Education Abroad Fair is held every September and February. It showcases every international education opportunity available at Missouri State. Over 25 exhibits displaying information about Missouri State sponsored and affiliate programs give you a great snapshot of the education abroad opportunities available to you.
You will find a range of options, including study, intern, and service abroad programs. Our knowledgeable program representatives can clarify your questions regarding finances, travel, culture, etc.
With numerous programs to choose from, we understand that the fair can be overwhelming. So, here are some tips to make the best of this experience:
Browse: We suggest walking through the fair at your leisure. Look at the amazing photos, incredible videos, and interesting artifacts. Pick up brochures and information on the programs and options that spark your interest
Ask Questions: Strike up a conversation with program directors or former participants who are staffing the tables. Representatives and Peer Advisors from offices around campus would love to talk to you. Don't forget to ask questions about funding opportunities, academic fit, health issues, and more.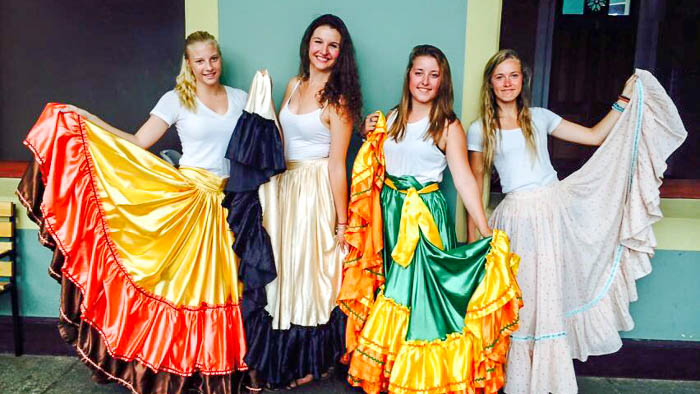 Find additional information on Financial Aid and scholarships in our guide.
Education Abroad Events
Loading Calendar. . .

Education Abroad Information Sessions
Come to Education Abroad info sessions to get preliminary information about:
Studying abroad
Finding different Education Abroad options
Beginning the application process
Using your financial aid and scholarships
Crafting a competitive application
Nuts and Bolts of Education Abroad Sessions
These sessions are fun and informal, so just drop by and ask questions.
You CAN Afford Education Abroad
This event is held every semester and cohosted by the Office of Education Abroad and Financial Aid. Join us to learn how your financial aid and scholarships can apply to your time abroad.
Crafting a Competitive Gilman Application Session
In conjunction with the "You CAN Afford to Study Abroad" session, Education Abroad will host an informational session immediately following for any student interested in applying for the Benjamin A. Gilman scholarship. This session will focus on eligibility requirements, how to craft a strong essay, and making your application standout among applicants.